SpecMix Bricklayer 500 Regional left no stones unturned in the Canadian leg of the competition.
October 18, 2016
The Eastern Canadian SPEC MIX BRICKLAYER 500 Regional Competition left no stones unturned after contestants vying for the opportunity to represent Canada at the Las Vegas finals trowelled down blood, sweat, tears, cement and bricks in hopes of winning the title.
This year's competition which was held at Conestoga College in Waterloo hosted masons from across Ontario, where their skills were tested in a one-hour brick laying battle. Two-person mason teams competed to lay as many bricks as possible on a 26-foot double-brick wall while adhering to strict quality standards.
The reigning champion Mario Alves with his tender, Kevin Avila won this year's competition and they never fell short of delivering the winning set as their energy, speed and rhythm held consistency from start to end.
Mario who is 29 years old and grew up in Hamilton, Ontario has always had a passion for masonry. After graduating high school and completing the Ontario Youth Apprentice Program, he moved on to working with his brother in their brick laying business, which was passed down to them by their father.
Mario who now works with A & M Masonry in Toronto first entered the competition 6 years ago at Conestoga College. At the time, he was a spectator when unfortunately a competitor suffered an injury. Mario was invited to cover for the injured competitor which he did and as a result, he has reentered the competition every year since then.
Coming out victorious for the second consecutive year, Mario notes that this year was much more comfortable for him as he won by a greater margin in comparison to last year. He finished with 720 bricks and although he is happy with the results he wants to push the boundaries even further.
Mario notes that "it is an unreal feeling knowing that I will be representing Canada at the finals in Las Vegas for the second consecutive year because persons rarely get the opportunity to represent the country on this level." Despite the fact that its an overwhelming feeling, Mario has no doubt that he will do well against competitors from around the world as he has the experience and the techniques to bring home the trophy.
According to Andrew Payne, Executive Director of MasonryWorx and gold sponsor of the event, "our association is more than delighted with Mario's performance in this year's competition and we know he will represent Canada's masonry industry well in the finals." MasonryWorx which represents brick, block and stone masonry professionals across Ontario is hoping to play an even more active role in upcoming events in strengthening the bond of the masonry industry within Canada and across the world.
Conroy Murray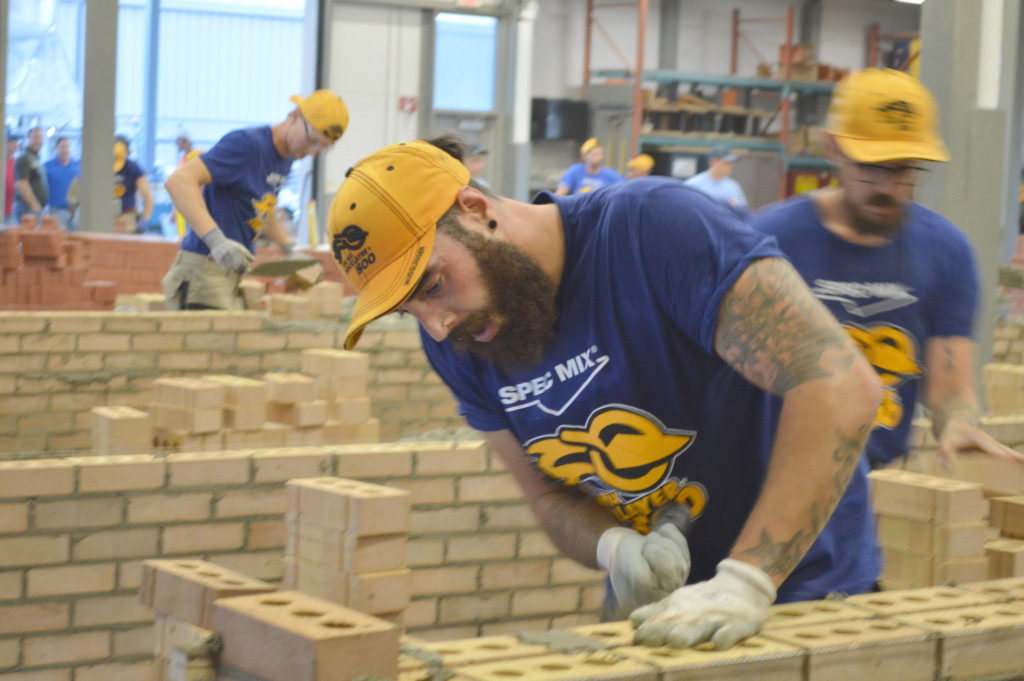 Save